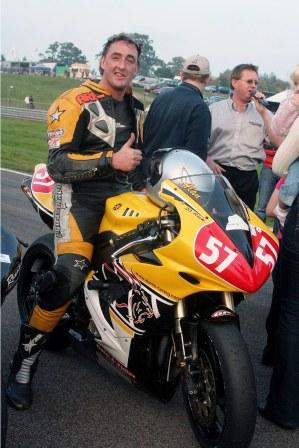 About Alamo
The Founder of Alamo Racing, Alan Moreton has over 20 years racing experience which was born out of a passion for racing, for bikes and all things powerfull.

He started racing in 1985 on a Yamaha LC350 and then progressed through the ranked to a brand new Honda CBR600. After a lengthy stint on a Suzuki GSX-R750, he returned on another CBR600, and then a honda RC30.

While trying to qualify in the British Superbike Championship in 1994, racing his ZXR750 Moreton crashed exiting "Goddards" resulting in a 96% chance of loss of life, thankfully this didn't dent his confidence or keep him from racing for long. In 2000 Alan was back, he won the Gary Bull Trophy for the best rider in his class and achieved 14 top five placings in 25 outings. In 2001 Alan was voted Clubman of the year and out of 30 race starts notched up 23 top five placings.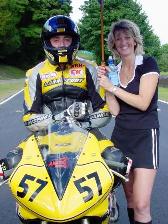 Alamo Racing is not just about survival, it is about Grit, Determination, a "Can Do" attitude, and the confidence, strength and support around Alan Moreton that allows him to take advantage of opportunities as they arise.

In 2005 Alan was racing the Yamaha YZF R1. Fantastic faith and backing from his sponsors means they have provided leathers, head protection and equipment as well as marketing and promotional support.

The coming season looks positive with more support than ever and a bike which according to the manufacturers "...offers the best balance of engine power and handling performance. Combined with substantially improved brakes, a repositioned engine and a new fuel injection system that offers smooth and controllable throttle response, this uprated engine and chassis specification enables the new R1 to deliver the most exciting cornering potential ever offered by an R-series machine."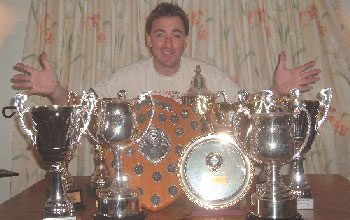 If you would like to know more about Alamo Racing, or about becoming a sponsor please get in contact. Alan Moreton always welcomes new interest and support.